Dhritarastra, Pandu, Vidura: Birth; the struggle to revive a dying lineage.  
King Shantanu and Satyavati had two sons­–Chitrangada and Vichitravirya. Chitrangada ascended the throne after Shantanu's death. Unfortunately, Chitrangada was killed in a battle with a Gandharva king by the same name. Vichitravirya ascended the throne. Throughout all this, Bhishma was involved very closely with the princes' upbringing and he helped them with matters of the Kingdom as well. When Vichitravirya was of age, he decided to procure eligible brides for him. 
     Bhishma crashed a swayamvara arranged by the King of Kashi for his three daughters: Amba, Ambika and Ambalika; and forcibly took them away to Hastinapur.  
   Whilst the preparations for the wedding of Vichitravirya to the kidnapped princesses were underway, the oldest of the 3 princesses, Amba, decided to speak up. She explained to Bhishma that she was in love with King Shalva, who was at the swayamvara and had tried to stop Bhishma; she appealed to Bhishma's better judgement and asked him to let her go. After a lot of deliberation, Bhishma decided it was best for all involved if Amba left and told her to go back to her father. The wedding  went otherwise according to plan and Vichitravirya was married to Ambika and Ambalika in a grand ceremony. 
   Tragically, a few years after being blissfully married, Vichitravirya died due to a respiratory disease. Ambika and Ambalika were devastated by the loss, as were Satyavati and Bhishma. After all the rituals were complete, Satyavati called Bhishma. She reminded him that the Kuru dynasty was in danger of dying since Vichitrvirya had no heirs. Bhishma agreed and together they decided that the best way to move forward was to make sure Ambika and Ambalika had sons through the Niyoga tradition. 
     Satyavati recommended her son from a premarital relationship, Veda Vyasa Krishna Dwaipayana, as the perfect candidate to father the future princes. Bhishma agreed.  Soon, Dwaipayana arrived at the palace and agreed to do his mother's bidding.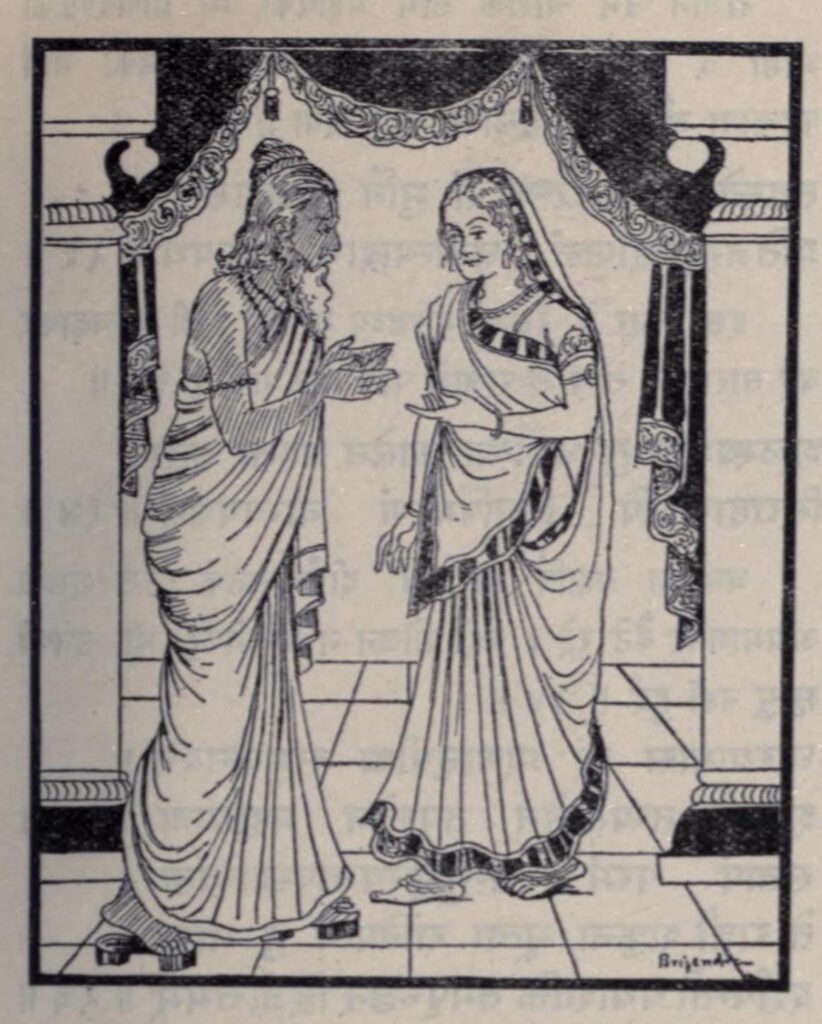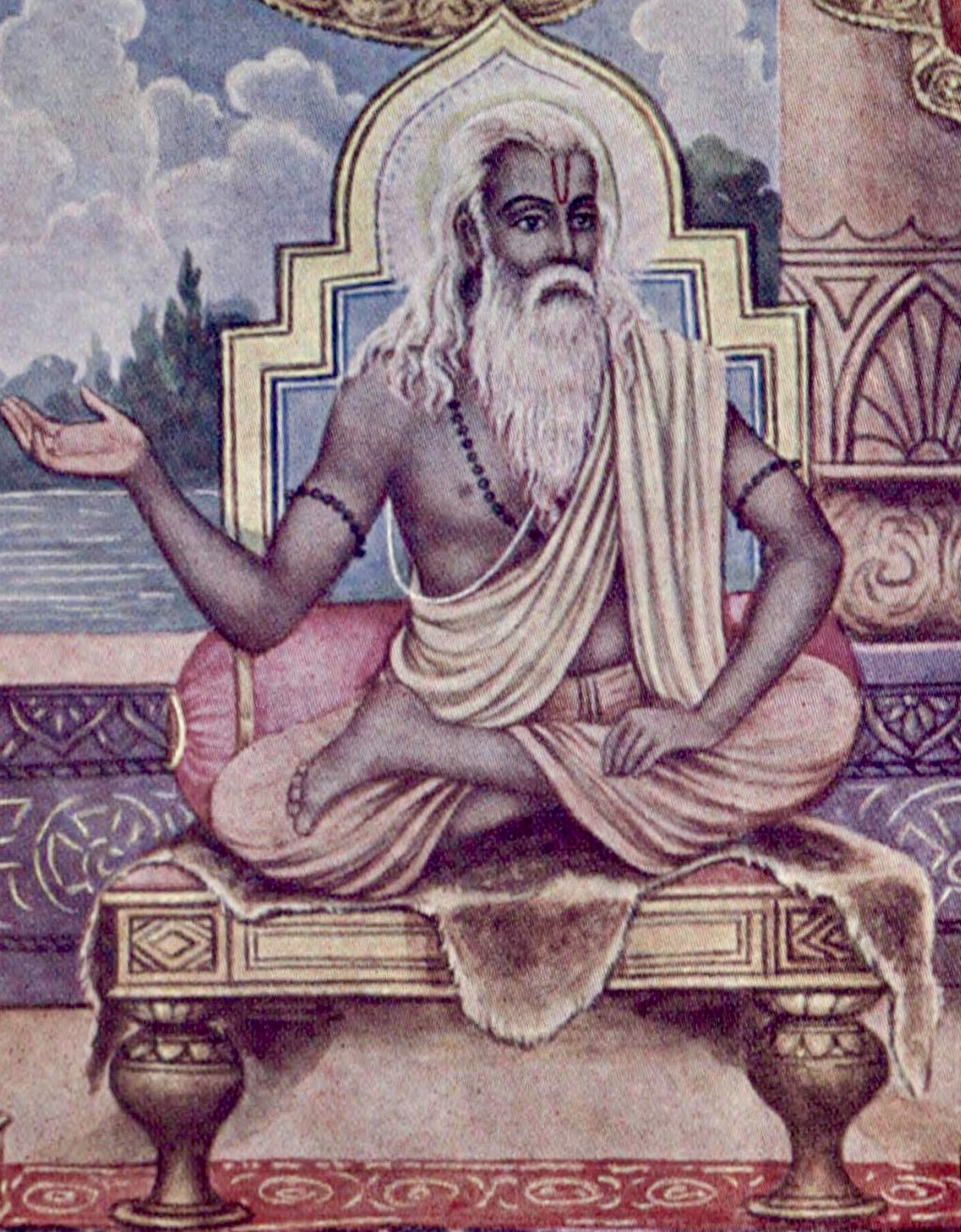 When the time came, both Ambika and Ambalika were horrified by his fierce and ugly appearance and were put off by both his appearance and his foul body oder. However, the deed was done and shortly after, Ambika gave birth to Dhritarashtra and Ambalika to Pandu. They were born blind and pale, respectively, as predicted by Dwaipayana. For this reason, Satyavati asked Dwaipayana to provide the dynasty with another son with Ambika. This time around, however, Ambika decided she could not go through it another time and sent a maid to him instead. Dwaipayana had a son named Vidura with the Shudra woman and blessed her with good fortune and told her that her son would be wise and intelligent.
   This is the story of the births of Dhritarashtra, Pandu and Vidura and how the Kuru lineage was revived!
For a more detailed story, listen to the story on the Stories Of India Retold Podcast–Available on all major podcast apps. (Apple Podcast, Google Podcast, Spotify, Amazon Music, Audible, iHeartRadio, PlayerFM, and others!)
Listen to the story to learn more about:
-How and why the Kuru lineage was in danger of going extinct
-The princes' parents and how their births were planned in order to guarantee the continuation of the Kuru lineage
-How the kidnapped princess Amba convinced Bhishma to let her go
-How the author of Mahabharata, Krishna Dwaipayana, is connected to the Kuru lineage. 
-The practice of Niyoga in ancient India.
References:
The Mahabharata 1: Complete and Unabridged; translated by Bibek Debroy. (2015). Penguin Random House India. (Original work published 2010)
Image 1- Ramnarayandatt Shastri Pandey, Public domain, via Wikimedia Commons
Image 2 – Ramnarayandatt Shastri Pandey, Public domain, via Wikimedia Commons
Image 3 – Ramanarayanadatta astri, CC0, via Wikimedia Commons
Image 4 – Nakai, CC BY-SA 4.0 <https://creativecommons.org/licenses/by-sa/4.0>, via Wikimedia Commons
Puru Family tree: Gpuri, CC BY 3.0 <https://creativecommons.org/licenses/by/3.0>, via Wikimedia Commons